Telephone System Installations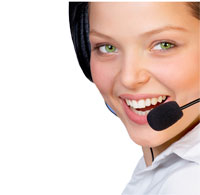 We believe that the phone systems should be easy to use and understood by all levels of users found in a workplace. As a telephone system installation company whose growth has been solidly built by referrals, finding the best solutions for the phone system of our clients is our number one priority. Avaya phones Partner telephone systems and Panasonic phone systems including voip phone systems are the number one selling brand of telephone systems. From the traditional phone system to Voice over IP telephone systems or Hosted PBX internet telephone systems, we install business telephone systems of all sizes. A telephone system can have single or multiple lines. A two to ten handsets is typical PBX phone system (Private Branch Exchange) or Central Office (CO) system for small and medium businesses. The features include Cell Phone Connect, Caller ID, Call Forwarding, Page Button, Speed Dial, Call Attendant, Music on Hold, External Page, Voice Mail, Conference Call and others .Business phone system like Panasonic telephone systems and Avaya phone systems are largely used commercially and residentially. We install telephone answering system, telephone headset system or wireless phone systems. Our telephone systems can support analog devices such as credit card readers, modems, fax machines and door phones intercom. The fax or dial up systems will have a separate (dedicated) line.
Panasonic and Avaya Phone Systems Installed and Serviced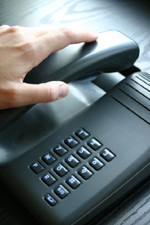 The phone system installation with 2 lines either Avaya partner phone system or Panasonic, a cordless phone system would be a good choice for any small business. The Avaya, Panasonic or Nortel phone systems with 4 lines including expandable phone system with phone answering system are largely in use for small and medium businesses.
For larger businesses a good choice can be the Avaya Partner phone system ACS R7 System that starts with 4 line phone system and expandable phone system to 9 stations, allows you to grow up to 16 CO lines and up to 48 stations. It has all of today's latest features including: Cell Phone Connect, Remote Call Forward (provides call forwarding), Caller ID, Toll Call Restrictions, Disallow Lists such as 1900-, 976, 411,(this helps eliminate phone abuse). Conference calling (which comes in handy when you need to talk with other locations at once), Page Button, Night Service, Music on Hold, Phone Answering System, Extension Privacy, Speed Dial, and the the Partner ACS also supports DID (direct inward dial) through the optional T1 module. We have telephone answering system including wireless phone systems with 2 line cordless phone system and telephone handset system.
Whether your company is large or small, with one location or multiple locations, Videocom has the capability and flexibility to meet your telephone needs.
All orders, small or large, are welcomed with no minimum order requirements. We don't use subcontractors but use our in house expert trained professional technicians. Our success is directly related to our excellent group of talented employees.