TELEPHONE SYSTEM INSTALLATIONS
We install telephone systems for business, government and private houses in New York, New York City - Manhattan, Flushing, Long Island, New Jersey and Connecticut. Our approach to finding technology solutions for telephone systems is focused around ease of use and cost effective. READ MORE»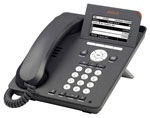 TELEPHONES
Videocom installs a variety of telephone solutions from the standard to the latest in voIP technology .Telephones installed by Videocom have a sleek, modern design with enhanced features, like music on hold. READ MORE»
PROCESSORS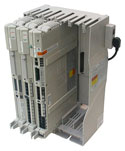 The new telephone processors offer solutions that enable faster and more effective communications across your enterprise. Applications include telephony, conferences, e-mail, voice mail, instant messaging, video, mobile devices or speech. READ MORE»
WIRELESS TELEPHONES
Videocom installs wireless technology that integrates with a wide range of land phones in order for you to get full access to all your lines, put calls on hold, see incoming caller ID, setup conference calls, check messages - all while away from your desk.
MAILBOXES

Videocom installs Voice Messaging PC Cards. Some of them have 2 Port x 4 Mailbox Systems with 40 minutes of total storage. They can handle up to two calls simultaneously and provide service for up to 4 subscribers. Other features include:
Automated Attendant Service. Answers your company's outside calls and transfers the to the destination selected by the caller
Call Answer Service. Prompts caller to leave a message or transfer to another extension when the called party does not answer.
Voice Mail Service. Allows subscribers to listen to messages, delete or save messages, fast forward or rewind while listening to a message, record a personal greeting, change their password, replay messages,skip messages, change mailbox call answer mode.
Night Service. Provides after-hours service in addition to daytime service.